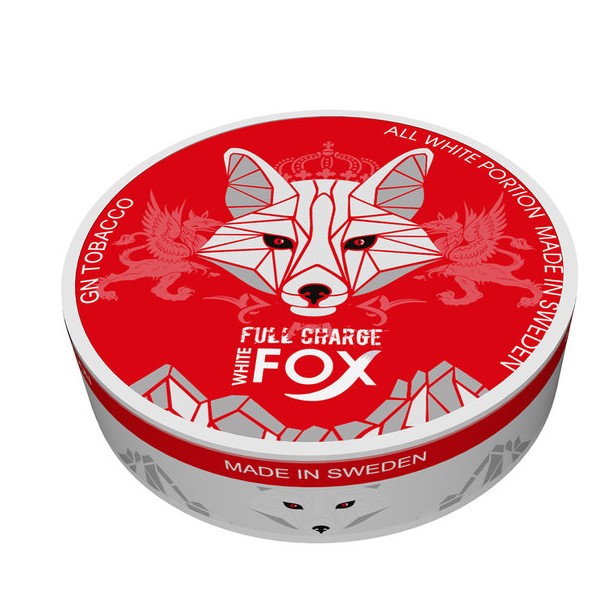 Out Of Stock
Description
White Fox Full Charge contains a flavor of refreshing mint. In addition to the strong nicotine kick, it also gives an intense fresh flavor sensation.
Are you looking for strong nicotine pouches, also known as Snus? Then you are at the right place at Snusalert!
If you like a strong nicotine kick, White Fox is the perfect match for you! White Fox nicotine pods are produced in Sweden. The nicotine bags have a nicotine content of 16 mg / g. Due to the many years of experience, White Fox Snus uses special fleece material for the serving paper. This means that there is a symbiotic release of nicotine. The dots on the nicotine pods make it easy to choose the right strength!
Have you tried the other White Fox All white nicotine pouches?
White Fox Double Mint, White Fox Peppered mint en White Fox Slim

Pay attention. This product contains nicotine, not tobacco. Nicotine is an addictive chemical substance. The nicotine bags do not stick to, nor discolor your teeth.
Specifications
Specifications
Content
15 g
Nicotine (mg/portion)
16 mg
Portions
20
Taste
Mint
Volume
Slim
White Fox All White Portion
Full Charge 16,5 mg/g
Stock:

Out Of Stock

Model:

Full Charge

Weight:

30.00g

Dimensions:

7.00cm x 7.00cm x 2.00cm

SKU:

FX0002

WHITE FOX Nicotine Pouches