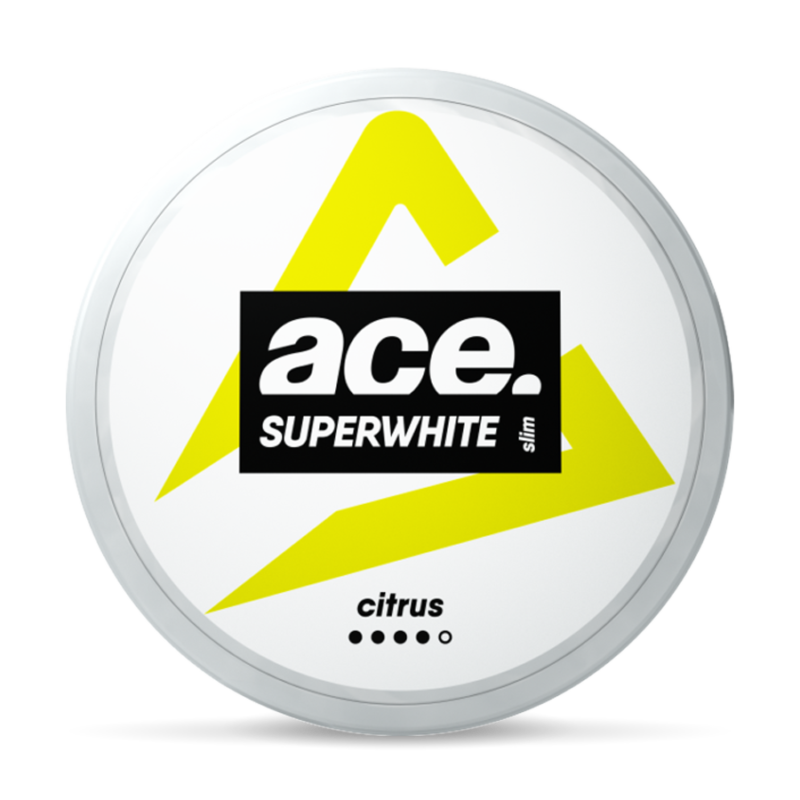 Out Of Stock
Description
Ace Citrus is specially made for the consumer who likes a lemon flavor. It offers the consumer just the right kind of freshness, combined with a sour character and a hint of sweetness. ACE Citrus has created the perfect combination for a refreshing feeling. Of all brands with the Citrus flavor, ACE Citrus has the best flavor release, making ACE Citrus the best-selling Citrus Snus. ACE Citrus contains a nicotine level of 16mg/g.
The nicotine pouches are easy to use and will not stain your teeth. The bags also do not give off, so you do not suffer from nicotine fingers.

Have you tried the other variants of ACE snus?
NB!
This product contains nicotine, NO tobacco. Nicotine is an addictive chemical. The nicotine pouches do not stick and do not discolor teeth.
Nicotine Pouches
Ace Citrus
Stock:

Out Of Stock

Model:

Ace Citrus

Weight:

30.00g

Dimensions:

7.00cm x 7.00cm x 2.00cm

SKU:

AC0005

ACE